Business Stream Director wins big at UK Customer Experience Awards
16 October 2019 Reading time: 3 mins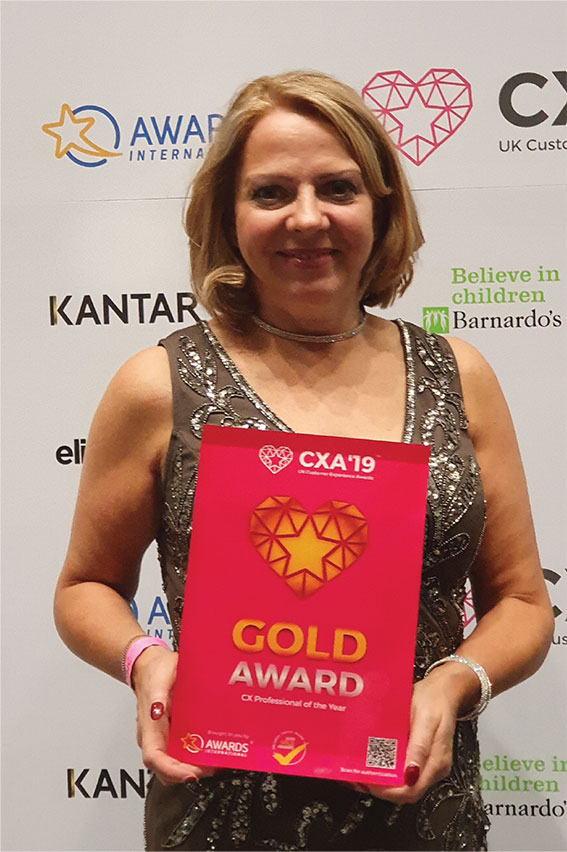 The Customer Operations Director of Edinburgh based water retailer, Business Stream, has won a prestigious award at the 2019 UK Customer Experience Awards.
Jo Mayes took home the Customer Experience Professional of the Year accolade at a glittering awards ceremony held at Wembley Stadium in London on Thursday 10th October.
The water retailer also won Gold in the B2B Customer Experience category and received bronze awards in the Utilities and Customer Centric Culture categories.
Jo Mayes was appointed Customer Operations Director of Business Stream in May 2016 and has played a vital role in delivering the retailer's ambitions to provide an industry-leading customer service. Under her leadership, the company has developed and driven forward its ambitious Customer First Strategy, which has helped to transform its customer experience offering.
The prominent awards, which have been accredited with the Gold Awards Trust Mark from the Independent Awards Standards Council, is in its 10th year. The awards received entries from over 100 companies across the UK.
Speaking after the awards, Jo Mayes, said: "I was absolutely delighted to win the Customer Experience Professional of the Year award and for Business Stream to receive awards in three other categories. It's a real honour to be recognised at such a prestigious event – and a fantastic testament to the hard-work and dedication of the people within the business, as I couldn't do my job without them!"
Scotland's non-domestic market, which covers all premises across private and public sector organisations, opened to competition in April 2008. Since then, Business Stream customers have saved more than £242 million through discounts and water and energy efficiencies and saved over 43 billion litres of water.
To further support its water efficiency efforts, the retailer has launched its ambitious pledge to help its customers reduce their water use by 20% and become the first water retailer to be awarded the Waterwise Water Efficiency Checkmark.
The company recently announced that it has generated over £250 million in new contract wins in the two years since the English retail water market opened in April 2017.