Business Stream Tees up Gleneagles Deal
The iconic Gleneagles Hotel has agreed a water supply contract with one of the UK's largest non-domestic providers, Business Stream. The five-star Perthshire property, which recently won best golf resort in the world for the fifth year running at the 2016 ULTRAS Awards, will use Business Stream to supply water for its hotel, equestrian school and championship golf courses.
26 August 2016 Reading time: 2mins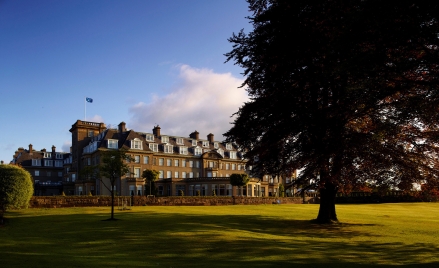 Business Stream's specialist team previously worked with Gleneagles during the 2014 Ryder Cup, providing reserve water services for the event.
The arrangement includes wider support on water management across the Gleneagles estate to help the hotel achieve cost and environmental efficiencies.
Business Stream said: "We are delighted to be working with one of the world's finest leisure resorts. We look forward to building our relationship with Gleneagles and working closely with them as a valued partner to help them fully realise the benefits and water saving efficiencies on offer.
Business Stream remains the market leader and supplier of choice in Scotland and we are committed to delivering excellent customer service improvements and offering value for money tailored services.
Johanna Dow
Chief Executive of Business Stream
Scotland's non-domestic market, which covers all premises across private and public sector organisations, opened to competition in April 2008, and Business Stream customers have since saved more than £133 million on their water bills.