Cyrenians befriending programme
26 November 2021 Reading time: 5 minutes
Edinburgh-based UK water retailer, Business Stream, has been providing befriending volunteers throughout the COVID-19 pandemic to help us deliver our Older People Active Lives programme. Read a short interview with one of their volunteers.
Making a positive difference
As a business we've passionate about making a positive difference to our local communities and in recent years we've developed a number of external partnerships to help us deliver volunteering and mentoring support. This has included providing befriending support through the Cyrenians Older People Active Lives (OPAL) programme.
We started working with Cyrenians during the COVID-19 pandemic, recognising that the pandemic will have felt particularly isolating for older people living on their own. One of our volunteers, Nora Kilfeather, Customer Operations Manager, shared her experience of being a befriender.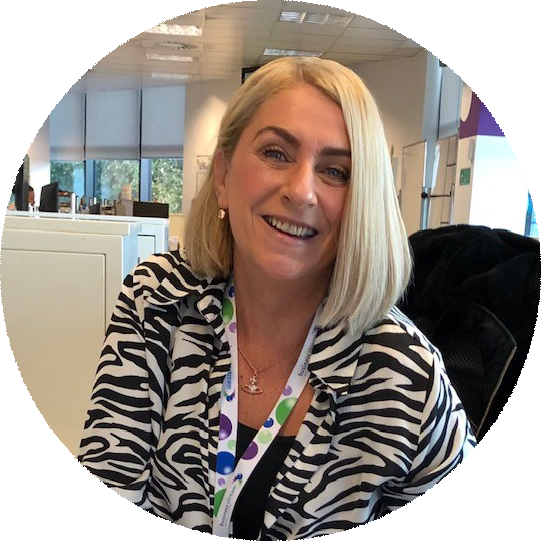 What made you want to become a befriender?
At the start of the pandemic, I really wanted to do something to support others who were vulnerable and felt isolated and I wanted to give something back to the community through this challenging period. I've done some volunteering before with CHAS as part of a group activity so I thought it would be good to try a one-on-one experience.
How did you become a befriender?
Business Stream gave me the opportunity to apply to become a befriender through Cyrenians OPAL programme. I had to complete an application form detailing my reasons for wanting to become a befriender and what skills I had that I believed could support an individual. Thankfully, my application was successful and from there I had to complete a PVG application form and supply two references. After this, I received valuable training and then Cyrenians matched me with an individual.
What does being a befriender involve?
At the moment, it's all telephone based and I have weekly one-hour long calls with my befriendee. Initially, my focus was simply to listen and show empathy and understanding. Over time however, trust has been built and we have gotten to know each other better so our calls have become more conversational, which has been lovely. As the weeks go by, I can see a big difference in my befriendee's overall outlook, which is really encouraging. In addition, on a personal level I've found the experience to be a really positive one as it feels so rewarding to be able to give something back and make a positive difference to someone's life.
What advice would you give to someone who was considering becoming a befriender?
If you can spare just one hour a week then I'd really encourage you to consider becoming a befriender. It's an amazing feeling to know you're helping someone who is feeling isolated and lonely. Be prepared to listen and show understanding and, most importantly, enjoy building a friendship – it can really be as easy as that!