By Alasdair McDougall, Customer Case Owner
22 April 2021 Reading time: 3 mins
I was really pleased when Business Stream launched our vision to 'make a positive difference' and there was an emphasis on encouraging our colleagues and customers to do their bit for the environment. We all have a part to play, from saving water and minimising our vehicle usage to ridding the sea of plastic and reducing our carbon footprint, but what about our diet?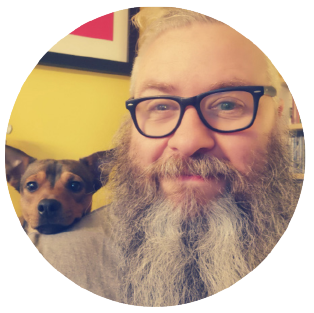 Five years ago, my daughter told me that she was thinking of becoming vegan. When I asked what her reasons were, she told me that the global contribution of animal farming to greenhouse gas emissions was around 14.5% (academic.oup.com), which is more than emissions from all transport combined. She also told me how the majority of plastic in the sea came from the fishing industry and not from plastic straws (theguardian.com). Again, I was dubious as these weren't the stats that were mentioned on the news but I did my own research and she was right. I also found out during my research that a vegan uses on average three times less water than it takes to feed a meat eater (vegansociety.com). I discovered that the consumption of animal products is incredibly resource-intensive and farming uses about 70% of the planet's accessible freshwater (vegansociety.com). Agriculture is also the number one water polluter with slurry from cattle and other livestock polluting groundwater, streams and rivers (vegansociety.com). Another statistic was that animal agriculture is responsible for around 91% of the destruction of the Amazon rainforest (huffingtonpost.co.uk).
I was convinced by the environmental argument and both my daughter and I have been vegan ever since. It's one of the best decisions I have ever made and my only regret is that I didn't make the change 20 years ago. Of course, I'd love everyone to ditch meat and become vegan but I know that's not likely, so how can you do your bit for the environment? Why not ditch meat now and again? Take the veggie option when you go out for dinner, or try out a new vegetarian recipe - you'll be surprised at how tasty it is. Gone are the days of soggy bean burgers, as every supermarket has a number of vegan burgers that mimic the taste and texture of meat varieties. Why not make a veggie lasagne or Spaghetti Bolognese with Quorn or lentils rather than with beef? Vegan sausage and mash is another favourite and vegan haggis, neeps and tatties (haggis, turnip and potatoes) is amazing. The choices are endless! For anyone interested in veganism, check out the documentaries 'Cowspiracy', 'Forks Over Knives' and 'The Game Changers' on Netflix or there is lots of information on The Vegan Society website.
So what do vegans eat?
The breadth and depth of vegan food is incredible and it's possible to 'veganise' any food - from pizza, pasta and pies to curries, cheese, sausages and burgers. Vegan food has become readily available on the high street too with many fast food retailers now offering vegan options. There are many vegan restaurants across the UK and some nationwide chains are now offering vegan options too. It's never been so easy!
If you'd like to take a Count Us In pledge and take steps to reduce your carbon footprint and help to protect our planet, go to count-us-in.org.