31 May 2019 Reading time: 2 mins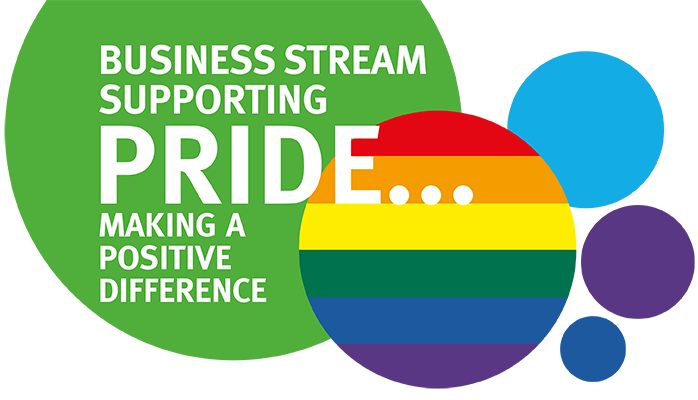 June is National LGBT Pride month. It was chosen as National LGBT Pride Month to commemorate the impact the Stonewall riots had on society when they occurred at the end of June 1969. Pride is all about celebrating people, diversity and positivity no matter who you are or what you do.
We strive to make a positive difference to our people and the communities we work in. We are proud to be supporting Pride Month and the LGBT community.
Business Stream colleagues will be attending Edinburgh Pride on Saturday the 22nd June so look out for our team proudly carrying their Pride banner. This year's Pride march marks the 50th anniversary of the Stonewall riots. We've also had a rainbow takeover on our social media channels and created a special rainbow logo just for the month of June! For more information about Edinburgh Pride you can visit their website.