My week with Business Stream
Nicole Kesson shares her experience
11 November 2019 Reading time: 3 mins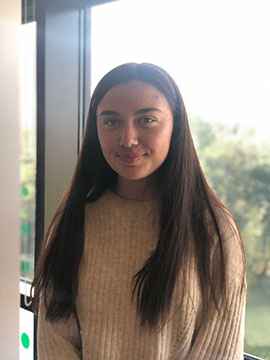 When I found out that I was being given a week off of school to gain some work experience, I was a little bit nervous. My friends had already planned exactly what they wanted to do, but I wasn't sure. A few of them were talking about going to various businesses, and that's when I realised how little I knew about business; I only know of broad business roles, such as "finance" or "sales". I wanted to find out how each of these roles worked together in a company, and what this business environment was like. So when Business Stream offered me the opportunity to work with them, I jumped at the chance!
When I began my work experience, I was immediately surprised at how spacious the office was. I had imagined lots of cubicles for each department, and presumed that nobody talked to one another (like in movies and televisions shows). I loved how open the office was and that everybody is really one big team.
On my first day, I was introduced to my mentor and was given an overview of the business. From then on I would begin my day at around 8.30am, where I'd have a little catch up with my mentor, reflecting on my previous day in the business. Following that, I was introduced to a key member of a different department where I'd get a taster of what they do, helping with some of their day-to-day tasks. After breaking for lunch in the Gallery or the Atrium, I'd move to a different department until the end of my working day.
A real highlight of my week was going to the Coffee Connect with the CEO, Jo Dow, and the COO, Douglas McLaren, and listening to the questions asked by staff. I enjoyed learning not only about their work life, but also what they do outside of work. I also found it fascinating hearing about how they got to where they are now and the roles they've been in during their career.
For me, one of my biggest surprises was how much the business cares about their customers and staff. On Thursday, whilst I was with the Internal Comms department, we went to a meeting to discuss how they could help make the office a better place. They talked about the mental and physical wellbeing of staff, and how they could help the staff enjoy themselves more and make the office a happy place. I thought that this was great! It shows that they really care about the staff that work here. Their care for customers also caught me by surprise; they want to know the truth, the good and the bad, so that they can always improve.
Overall, this week with Business Stream has certainly opened my eyes to a career in business, as it has completely altered my perception of office life. I love the business environment and found it fascinating; I would have happily spent more time with Business Stream to learn more. It has been such a great week for me; I have been introduced to every department and everybody in the business is so, so nice. Regardless of the department I was in, I really felt like part of the team, even though I was only with them for a couple of hours.