Providing mentoring support through Career Ready
19 November 2019 Reading time: 2 mins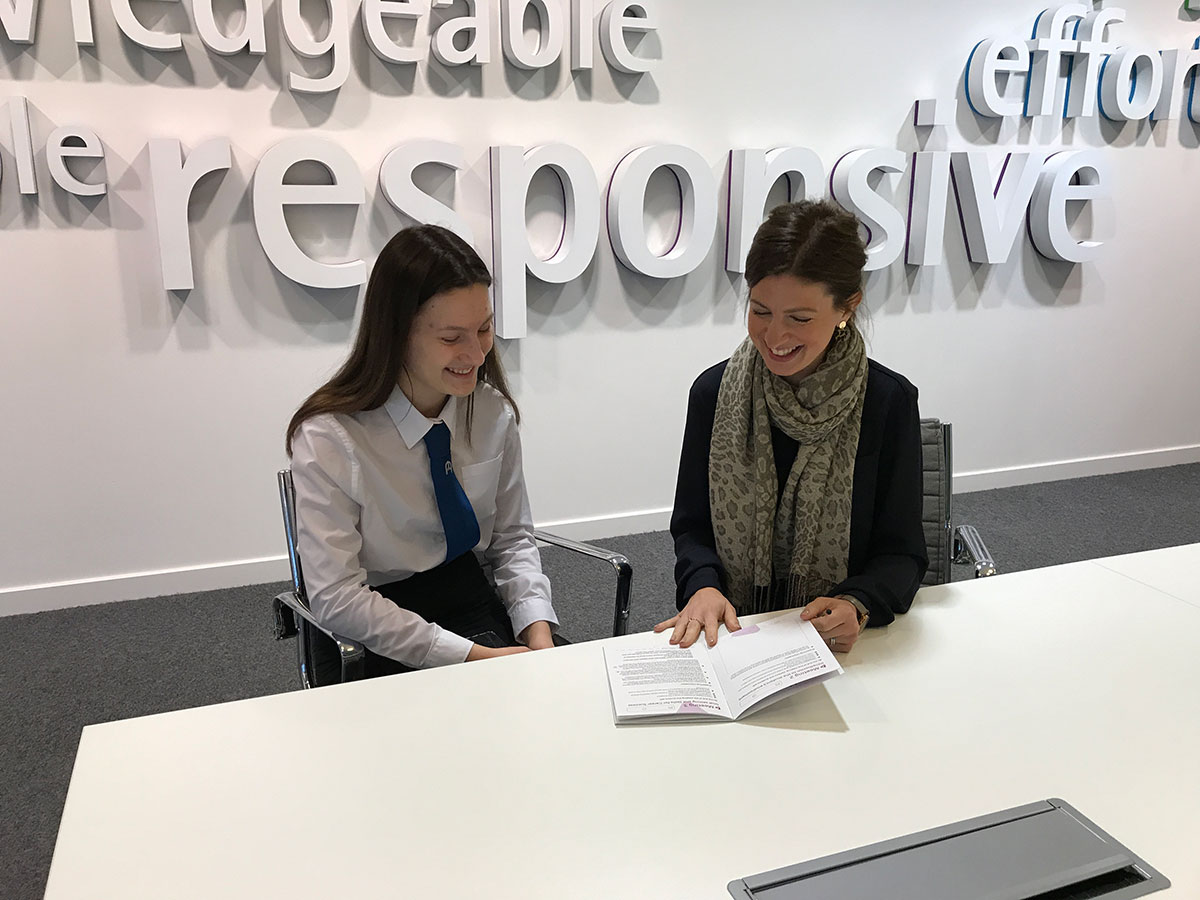 Earlier this year we partnered with the UK charitable organisation, Career Ready, to offer a two-year mentoring and work placement programme to four high school students.
Our mentors, each from different areas of the business and with different backgrounds and interests, have been matched to a student who they will support across the two-year programme.
One of our mentors, Sophia Goring, Senior Corporate Communications Manager, provides further details about the programme:
"To support our vision of making a positive difference, earlier this year we launched our primary schools volunteering programme, in partnership with Business in the Community (BiTC). Interested in also working with secondary school aged pupils, we were introduced to Career Ready, which is a UK-wide organisation set up to connect young people with the world of work and help to unlock their potential.
"We'll be meeting our students every six to eight weeks and in the summer they will each spend four weeks on a paid work experience placement with Business Stream – learning all about the world of water!"
We will continue to keep you posted on the programme and how the students get on during their four-week work placement.