Upcycling, Recycling and Donating to Make a Positive Difference
By Julie Lindsay, Account Manager
22 April 2021 Reading time: 4 mins
Did you know it can take nearly 3,000 litres of water to make just one T shirt? The fashion industry is the second largest consumer of the world's water supply, consuming 93 billion cubic meters of water every year (Ellen MacArthur Foundation). That's enough to supply five million people with drinking water every year.
The industry also emits more carbon than international flights and maritime shipping combined. However, there are ways that we can make a positive difference and aim to reduce this consumption.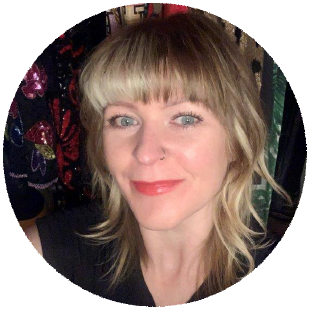 I've been buying second hand clothes since I was at school because I love wearing unusual one-off pieces and finding designer bargains. I'd say around 60% of my current wardrobe is second hand, or 'pre-loved' as it's now affectionately known. The perception of 'pre-loved' shopping has come a long way over the years. From rummaging around smelly shops and jumble sales to buying online, via dedicated apps, like Depop, and shopping events, like vintage fairs. Not only is second hand or vintage having its own style moment, consumers are also becoming more conscious about the environmental impacts of 'fast fashion' and are actively looking for alternatives. By choosing second hand, we're not only saving water by driving down demand in the fashion industry, but also saving clothes from ending up in landfill.
If second hand shopping isn't your thing, there are lots of other ways to take part and make a positive difference...
Extend the life of the clothes you have
Wash clothes less often to save water and to save detergents polluting the water. Garment steamers are a great option to remove bacteria in between washes. You can also use a laundry bag to capture synthetic fabrics, like nylon and polyester, which produce micro plastics that can make their way to rivers and oceans from your washing machine. You can also keep clothes looking new and reduce carbon usage by washing clothes at a lower temperature.
Clothes can also be given a new lease of life, by repairing them or altering them. Sometimes new buttons can make a huge difference.
Remember, fashion comes around in cycles, so think about raiding your parents' wardrobe. You might find some originals. Flares were big in the seventies, revived in the nineties and are back in the shops now.
Wear the clothes that you have
It's estimated that shoppers in the UK own £10billion worth of clothes that they don't wear, which works out at an average of £200 worth of clothes per person (EU Business News). When you think you've nothing to wear, why not shop your wardrobe and see what's in there that you've forgotten about. "I've nothing to wear"…said no one and meant it…ever 
Never throw clothes in the bin
An estimated 350,000 tonnes of clothing, worth £140million, goes to landfill every year in the UK (WCMT.org). That could have been a lot of clothes donated to charity instead. It's almost guaranteed that there will be someone like me that sees your "junk" as new treasure and charities will benefit too.
Many retailers have recycling stations in stores now too and there are clothing banks at lots of supermarkets. You could also think about passing your clothes on to a friend or make some money by selling your clothes on one of the many platforms available, like eBay or Depop.
If you are into the idea of second-hand shopping, I've found some real treasures in my time and bagged some amazing designer bargains, so here are some tips:
Charity shops are where you can find good quality high street or designer items (when life is normal again).
Oxfam sells online, so you can search by category, like designer, era, and clothing type. They even accept returns.
Most charity shops accept returns and give refunds but if something isn't quite right, consider taking it to a tailor. They can transform an item for around £10 and it will end up suiting you perfectly.
Apps, like Depop and eBay are great for finding something specific. Add an item to a search and they'll notify you when one comes up for sale.
If you're on the lookout for something more expensive, buy it off-season. It's guaranteed a designer coat will be much cheaper in summer, for example.
Create your own circular clothing fund by selling some clothes to fund new ones…and if the 'new' ones are pre-loved, even better!
High street retailers have already cottoned on to (pardon the pun) the need to be more sustainable and some have their own sustainable clothing ranges. I'm not saying we should boycott the high street. Far from it. I've been seen shopping in many high street shops but we can all do our bit to reduce the impact.
Did you know...?
According to Rotaro, if everyone wore a pre-loved outfit to a wedding next year, the carbon emissions saved would be the equivalent of taking 56million cars off the road for a day.
Now, that's definitely worth spending a few minutes looking through your wardrobe!
If you'd like to take a Count Us In pledge and take steps to reduce your carbon footprint and protect our planet, go to count-us-in.org.