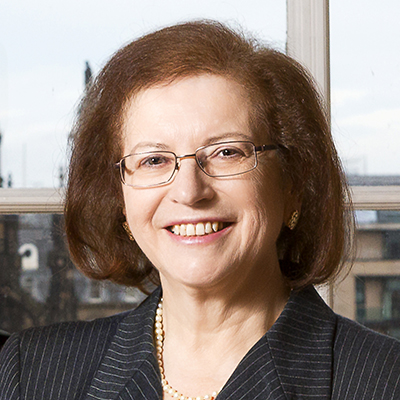 Dame Susan Rice
Chair
Appointed Chair of Scottish Water in June 2015, Dame Susan Rice CBE is also Chair of the Scottish Fiscal Commission and a Non-Executive Director of Sainsbury's. She was a member of the First Minister's Council of Economic Advisors, Managing Director of Lloyds Banking Group Scotland and was previously Chief Executive and then Chair of Lloyds TSB Scotland plc.
Dame Susan Rice is also the Chair of Business Stream and has held a range of other senior non-executive appointments including a seven year term as a non-executive Director of the Bank of England and 11 years as a non-executive Director of SSE. She is also the President of Scottish Council for Development Industry.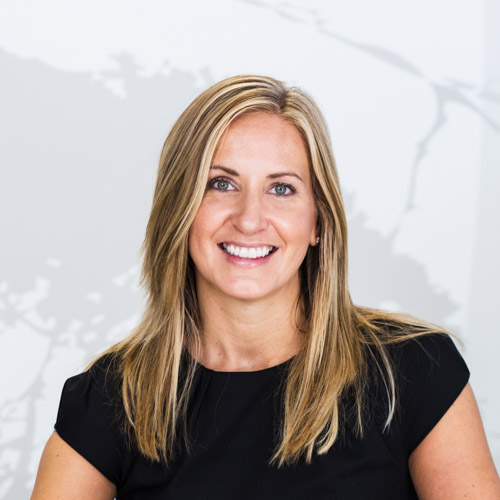 Johanna Dow
Chief Executive
Jo trained as a chartered accountant while working in private practice. She joined the Finance team at Scottish and Southern Energy in 1998, before leaving to join Scottish Water's Finance team in 2002. In 2006, she was seconded to Business Stream to create the governance framework, funding structure and strategy for Business Stream, which went on to become the first retailer licensed to operate in the Scottish competitive water market. Jo became Finance Director of Business Stream in 2006 and was appointed Chief Executive Officer in October 2014.
During Jo's time as CEO, she has led the successful delivery of the company's ambitious growth strategy, helping cement Business Stream as one of the leading players in the UK water market. This has included two acquisitions of scale; acquiring the non-household customer bases of Southern Water and Yorkshire Water, and securing a number of high profile, multi-million pound contracts, including the Scottish public sector water and waste water framework contract.
Jo is a member of the Business in The Community (BITC) Scotland Advisory Board, a business-led membership organisation dedicated to promoting responsible business by inspiring members to build thriving communities in which they live and work and to make a positive difference to the environment. In 2021, Jo also became Chair of the BiTC Scotland Climate Action Group, which was established to support small businesses across Scotland to reduce their carbon emissions and accelerate the journey to net zero.
Jo is a Non-Executive Director of The Central Market Agency which provides the technology platform to facilitate the effective operation of the Scottish retail water and a Non-Executive Director of Market Operator Services Ltd, the market operator for the non-household retail water market in England.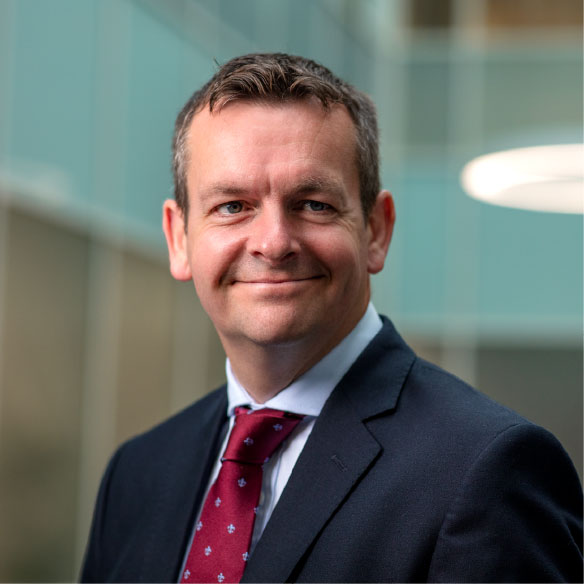 Douglas McLaren
Chief Operating Officer
Douglas was appointed Chief Operating Officer in August 2019. He joined Business Stream with over 15 years' experience in the retail utility sector and a breadth of operational, commercial and financial experience. His role and remit include overseeing Customer Service, Operations, Sales, IT & Transformation.
Prior to this appointment, Douglas was most recently Chief Operating Officer at Castle Water and UK Operations Director for Scottish Power Energy Retail.
A law graduate and Chartered Accountant by profession, Douglas spent nine years with PwC prior to moving into industry roles. This encompassed audit, assurance and due diligence assignments across multiple industry sectors and territories, including two years in Toronto with PwC Canada.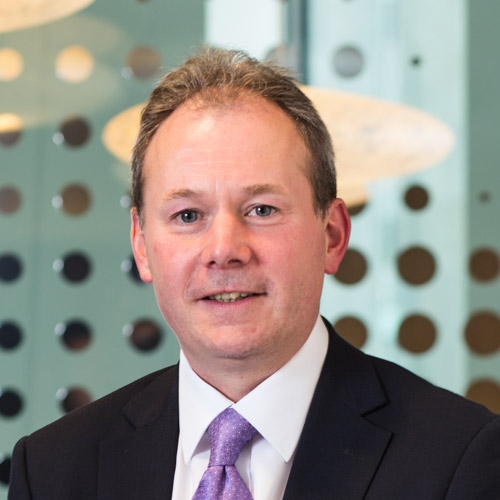 Jim McDowall
Finance Director
Jim is a Qualified Chartered Accountant with over 30 years industry experience across multiple sectors including nineteen years in the water industry.He was Financial Controller for Scottish Water during the financial transition and integration of its predecessor bodies (NOSWA, ESWA & WOSWA). He delivered financial and procurement ERP systems for Scottish Water and was Chief Finance Officer for Scottish Water's first Business Solutions JV, an eight-party JV.
He was Financial Controller for Scottish Water during the financial transition and integration of its predecessor bodies (NOSWA, ESWA & WOSWA). He delivered financial and procurement ERP systems for Scottish Water and was Chief Finance Officer for Scottish Water's first Business Solutions JV, an eight-party JV.
Prior to re-joining the water industry in 2015, Jim spent seven years working in the commercial Pharmaceutical and Defence sectors. His defence role focused on securing and growing order books to support the expansion of manufacturing and semiconductor operations. During his time working in the pharmaceutical industry, he fronted a $400m sale and due diligence response of Aptuit's Clinical Trials Division stake to Catalent on behalf of private equity owner Welsh, Carson, Anderson & Stowe and held a lead role within Aptuit in delivering significant OPEX savings through multiple company restructures. He was also the Finance lead on the integration of Aptuit's acquisition of Evotec and the sale of its Preclinical operations.
Jim held a lead role in Business Stream's Southern and Yorkshire acquisitions and their successful integration into the core business.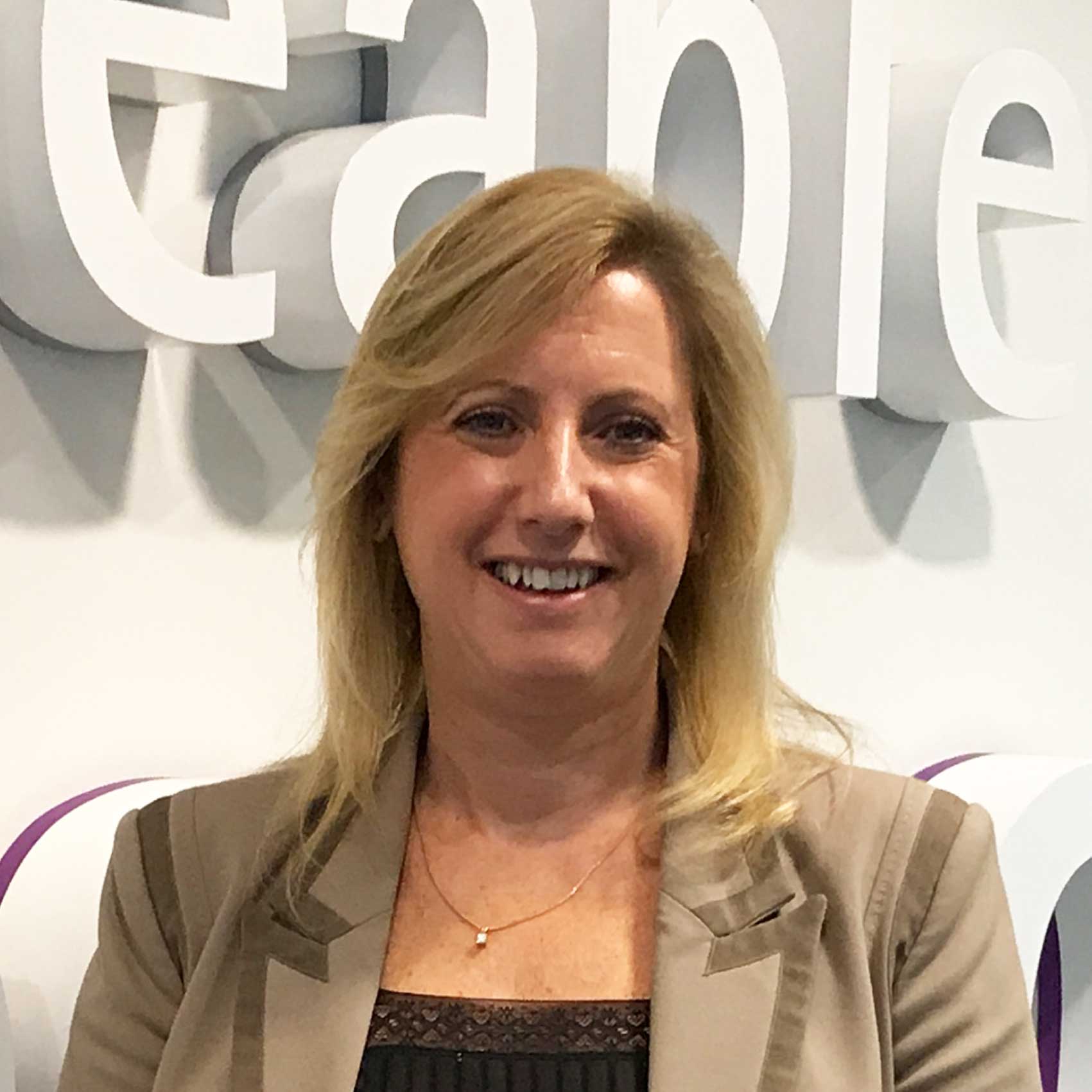 Dr Michelle Hynd
Non-Executive Director
Michelle was appointed as a Non-Executive Director at Business Stream in 2019 and is Chair of the Remuneration Committee and a member of the Audit Committee. Michelle has a broad range of senior executive experience gained from operating at board level within a number of complex organisations in the public, private and third sector. As a Director at SSE plc for over 18 years she has gained considerable experience in a regulated industry within a commercial FTSE 100 organisation. Michelle has held several senior roles across the SSE Group where she has driven change, R&D and innovation and has led Corporate functions including Property, Facilities Management, Fleet and Logistics. More latterly, Michelle has worked on strategic disposals and leading the separation of SSE's Retail, Gas Networks and Contracting businesses from the Group and is currently leading the integration of a newly acquired international renewables businesses into the Group.
Michelle previously spent 13 years at Scottish Enterprise with a focus on economic development, working with small to medium sized enterprises across Scotland. She held the positions of Non-Executive Director and Chair of the Audit Committee at the Scottish Legal Complaints Commission and was a Trustee of Scottish Business in the Community.
Michelle is a graduate of Strathclyde University and holds a PhD and MBA.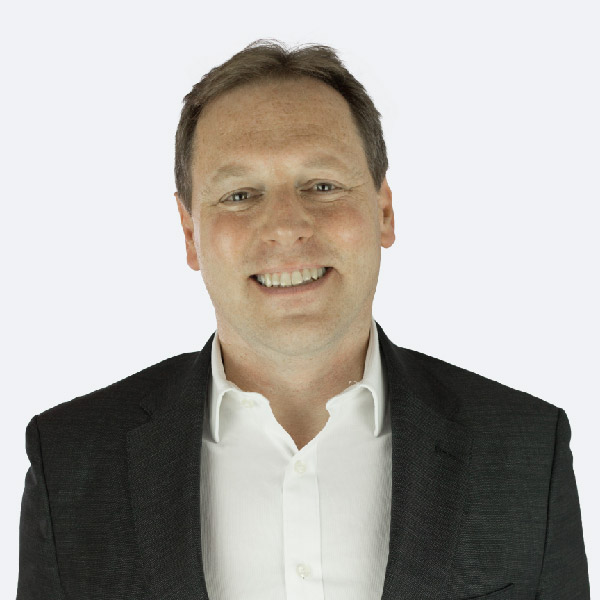 Forsyth Black
Non-Executive Director
Forsyth is currently a Non-Executive Chair of Glasgow Prestwick Airport, and Non-Executive Director at Business Stream and on the Board of the Port of Aberdeen, among other portfolio roles. He stepped down from the Board of John Menzies plc as Chief Executive Officer in 2019, the culmination of a 19-year career with the company after presiding over three consecutive years of record growth, profits and margins. John Menzies is the parent company of Menzies Aviation (of which Forsyth also served as President & Managing Director), which at the time had over 36,000 staff, spread across 220 airports in 34 countries and turned over around GBP1.3 billion. A qualified management accountant and holding an MBA from the University of Edinburgh, he built his career at Menzies on conceiving, opening and leading several products, businesses and joint ventures, including all Menzies operations in Africa and India. In 2017 Forsyth led the completion of the $202m acquisition of ASIG, the world's largest into-plane fueller, from BBA plc including debt refinancing and leading a £75m public rights issue, as well as successfully navigating the resulting UK Competition Commission enquiry. ASIG delivered more in provable synergies over the first 18 months of Menzies' ownership than was acquired in operating profit.
Forsyth is also currently a Strategic Adviser to Dronamics, a Bulgarian start up cargo drone company and to Onex Transportation Partners, part of Toronto-based Onex private equity firm. Forsyth is CEO and Founding Partner of Edinburgh Midwest Aviation Partners, and has his own consulting company, Cape Caledonian.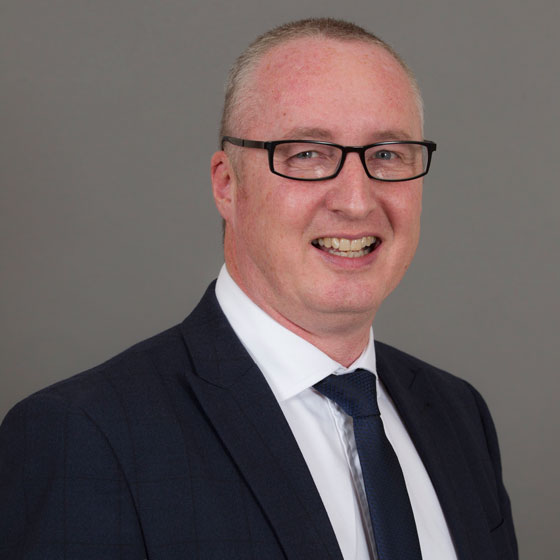 Stuart Wallace
Non-Executive Director
Stuart Wallace is the Chief Operating Officer and on the board of Forth Ports Limited, as well as a Non-Executive Director at Business Stream. Stuart's responsibility covers both the port and marine activities across the Group. Stuart's day to day responsibilities include overseeing the operational activities of the business and working with the ports and marine management teams to ensure that the port and marine activities are undertaken safely and efficiently.
Stuart led on Forth Ports interaction with the UK Government's Freeport initiative both as a key member of the Thames Freeport bid and with both Scottish and UK Governments on the successful bid for the Forth Green Freeport, one of only two successful Green Freeport bids in Scotland.
Stuart has been with Forth Ports since 2002, joining in the first instance as Financial Controller for the Scottish Operation. Stuart then went on to manage the day to day operations across Scotland prior to undertaking a two-year secondment to the Port of Tilbury where he managed both the general port activity as well as London Container Terminal, returning to Scotland in January 2013. Stuart was then appointed Divisional Director for the Scottish Operation overseeing the commercial activities of all eight Scottish ports and the marine management teams operating on the Forth and Tay estuaries. Stuart assumed the role of Chief Operating Officer for the Group in 2017.
Prior to joining Forth Ports, Stuart was a Business Financial Analyst with Motorola Semi-Conductors, Financial Manager with John McGavigan and Company Limited (Automotive printers and moulders) and prior to this completed his Chartered Accountancy qualification with KPMG in Glasgow.
Executive Leadership Team
Our senior management team have a breadth of experience like no other. They each bring something different and valuable to Business Stream.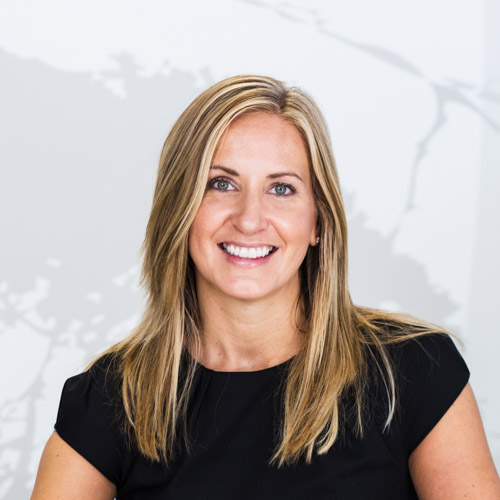 Johanna Dow
Chief Executive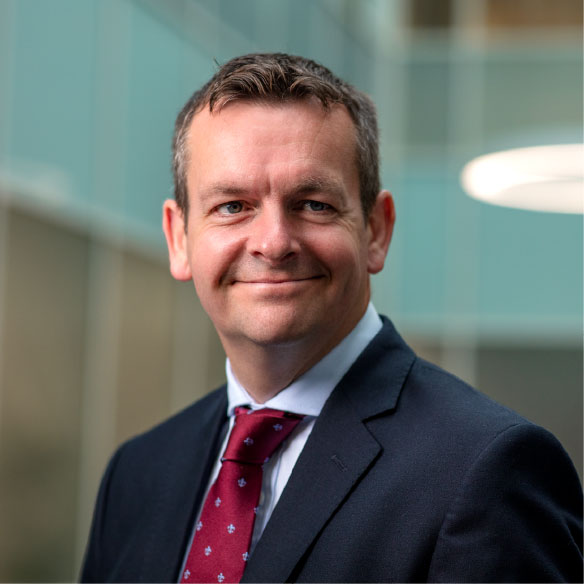 Douglas McLaren
Chief Operating Officer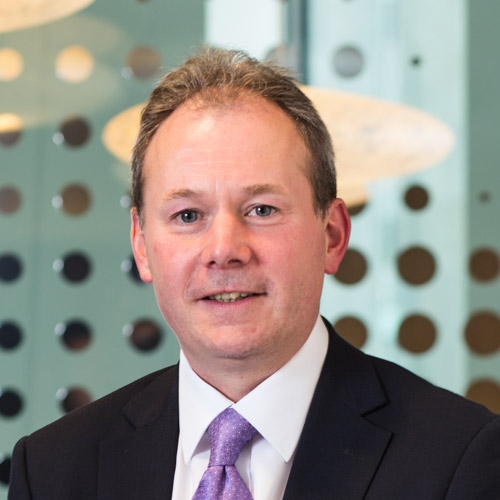 Jim McDowall
Finance Director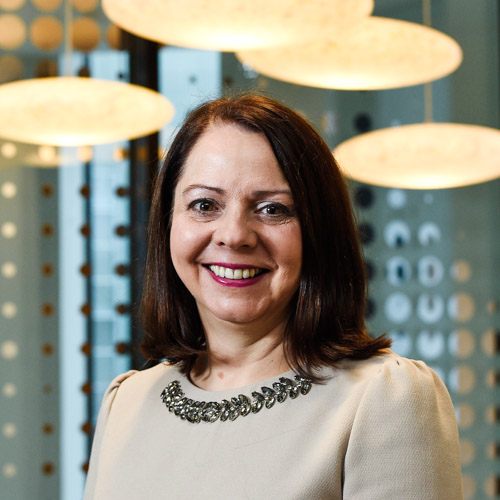 Jo Mayes
Customer Services Director
Jo joined Business Stream as Customer Operations Director in May 2016, a role vital to strengthening Business Stream's senior team in advance of the opening of England's water market. With an extensive background in customer service positions, Jo has played a key role in delivering Business Stream's aim of providing industry-leading customer service both in Scotland's established market and in the English market, which opened fully to competition in 2017.
Before joining Business Stream, Jo was Head of Customer Experience at Standard Life and has previously worked across both the utilities and financial services sectors.