Submit a meter reading
It's quick and easy to submit your meter reading. Just pop it into the form below. If you're unsure about anything, scroll to the bottom for tips.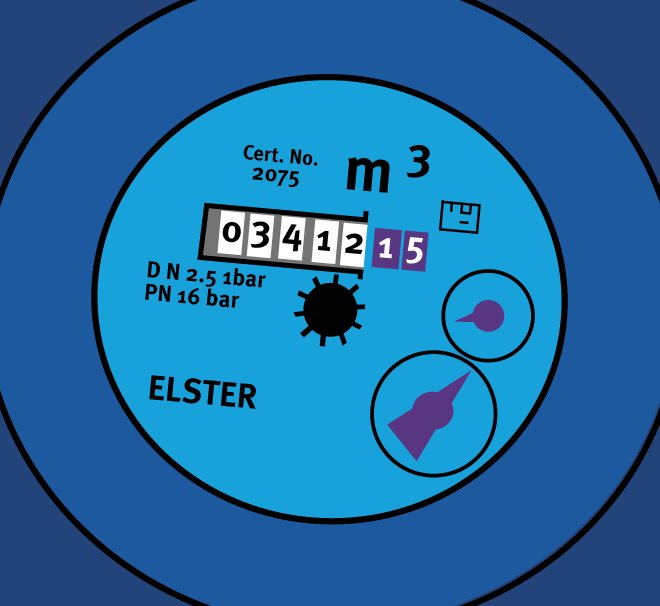 How to read your meter
If you don't know where to find your meter, its location is printed at the top of page two of your bill. Once you access it, take a note of the black numbers on the white background only. Enter these details in the form above. Customers who have newer digital meters we only require the digits before the comma showing how many cubic meter of water you have.